Medicare Enrollment Services
The Medicare Annual Enrollment Period is
October 15th, 2017 to December 7th, 2017.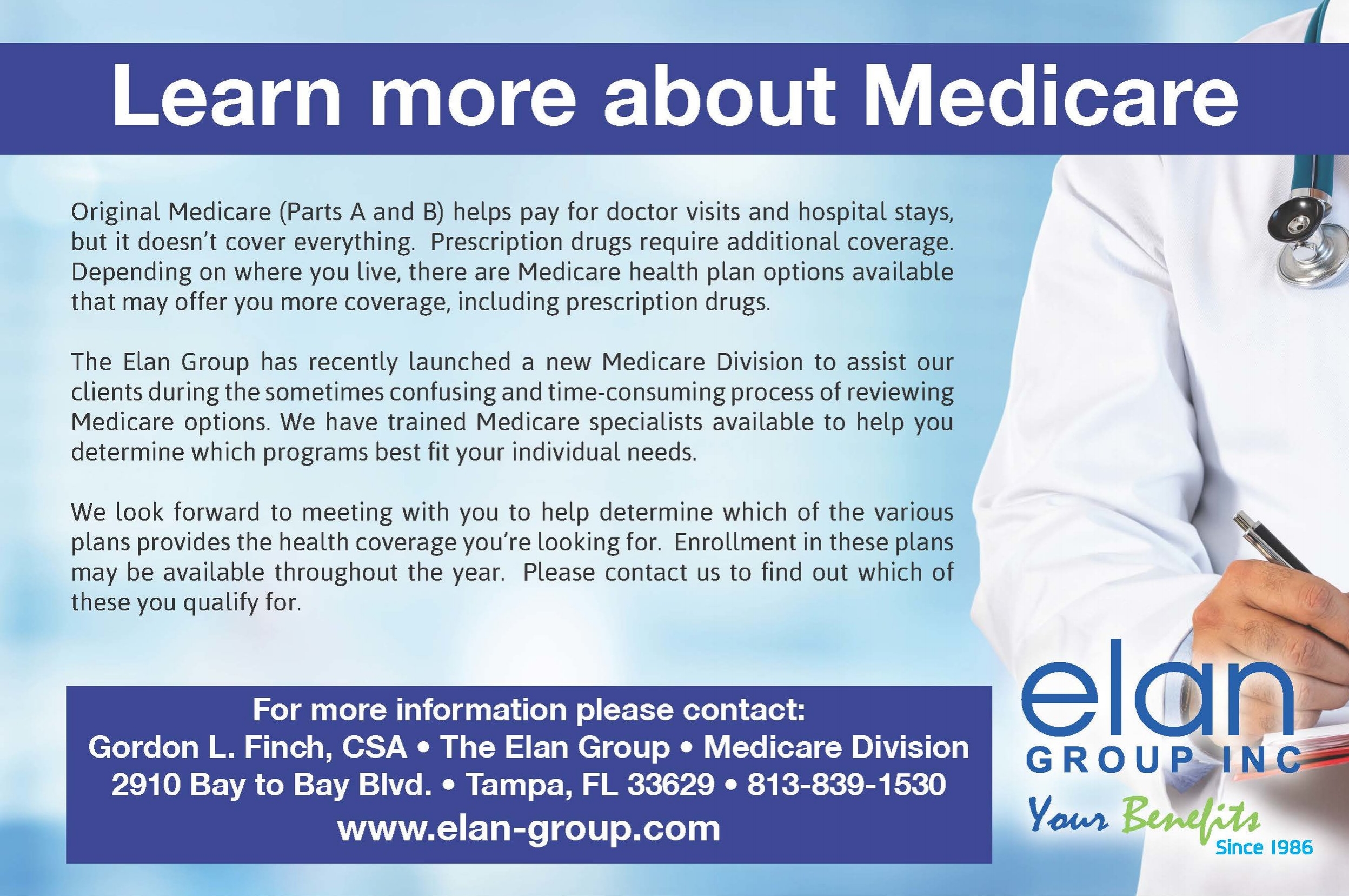 The ELan group has started a new division aimed at helping you make an educated decision about which medicare plan is right for you.
enrollment will be here before you know it!
send an email to benefits@elan-group.com to request information or schedule an appointment.